This story is a chapter in Angel bumps. Please enjoy!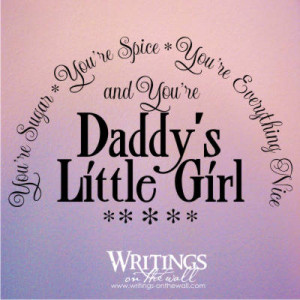 It was very unusual that I would be driving the family car, while towing a trailer. In fact I think it was the only time I ever did, and it turned out to be memorable.  My husband always did the driving, but he was very tired on the trip home.  He and our two children were all asleep while I did the driving this day. We were on the highway and I suddenly felt as though I was going to lose control of the trailer.  It was swerving behind the car and it was very unstable.
I was worried, frightened, and starting to panic. I was thinking that I couldn't control the car or the trailer, and that this wasn't going to be good.  Suddenly, I noticed a white car passing us on my left, and at the same time a total feeling of calm came over me. I was so calm that it felt like a vacuum in the car, with total silence, an obvious lack of any highway noise or any sounds at all.  When the white car pulled in front of me I could see that it had a Texas license plate containing the numbers 925.  It all happened rather quickly but at that point the trailer felt stable and I realized what must be happening.
I felt it must be my dad looking out for us, the obvious sign being the license plate on the car that passed us.  Dad had passed a few years earlier.  Dad had been stationed on an Air Force base in Texas when my twin sister and I were born on 9/25.
When I quickly pulled the car into a rest stop, I parked and my husband woke up and got out of the car. Before I could even tell him what had happened he was behind the car and in a very shocked and excited voice exclaimed, "I don't know how this trailer didn't come off!"
I replied, "I know how, let me tell you!"
My father was an excellent singer. His beautiful voice was frequently compared to some recording artists of his time. E He sang on stage and at many weddings.  I had always looked forward to him singing "Daddy's Little Girl" for our father/daughter dance, but he passed before he could sing at my wedding.  He had performed it for many brides and their fathers.
To honor my dad, I used to sing "Daddy's Little Girl" to my daughter, as a lullaby. It always helped her go to sleep. One night I was singing it to her, while in her room trying to get her settled.  It always evoked such wonderful memories of my father, and made me emotional.
While I was singing, my daughter and I vividly heard the front door open and she sat right up and said "Daddy!" We didn't hear anything else, as we would if he came home and approached her room. It seemed we were hearing things until suddenly the bedroom door swung open as though someone was entering the room.  Again she excitedly said, "Daddy!"   But her daddy hadn't come home yet. The bedroom door was obviously wide open, and we both thought someone had come into the room.   I told her, "That's wasn't your daddy, honey, it was mine".  I finished singing to her with a wonderful sense of peace, as she fell asleep.
I used to keep my CD's in a holder, over my visor. I kept a few of my dad's recordings up there too. After dad passed, this was a precious gift of his music. Driving my car one day, a CD fell out of the holder and bounced off my knee.  I thought it was odd, since it had never happened before.  Absentmindedly, I picked it up and put it in the CD player.
It was Father's Day and I was really struggling and missing him. My dad's voice filled the car. I burst into tears when the next song played, Daddy's Little Girl. I'll always be my daddy's little girl.
Sharon Gehman is a retired small business owner.  She lived near Philadelphia, Pennsylvania since childhood, and recently moved to California, when she and her husband retired.  It was their desire to live in Southern California near their children, who also relocated there. Sharon enjoys reading, gardening and sketching, when she is not spending time with her family.